New Era Fiber specializes in processing Suri and Huacaya alpaca fleece into superb yarn and ultimately, the most beautiful luxury wear available.
Quality assurance
With years of experience and practical know-how, we know attention to detail counts and that sustainability is the way of the future. We are committed to processing our clients' fiber to the highest standard possible as we keep ecological ideals in mind. Our skilled team provides communication, education and prompt answers to your practical questions. We treat your fiber as we would our own from when it arrives at our manufacturing facility to when you receive it back. New Era Fiber transforms your animals' fleece into high quality yarn or garments suitable for sale in the most exclusive boutiques and popular farm stores.
Feel our alpaca for yourself and you'll see why we personally manage our in-house manufacturing facility to ensure product excellence. Since the year 2000, New Era Fiber's pledge of uncompromising quality has steadily grown, parallel to our passion for customer service and networking. Trust us as a foundation of excellence on which to build your product line.
Stations in our facility
Washing: First the fiber is washed to remove dirt and vegetable matter.
Picker: The fiber is sent through a picker that separates the fiber. It is then blown and permitted to settle. This gives us a more uniform mass to work with.
Carder: Fiber is sent through the carder to align fibers and to further remove non-uniform fibers. The end result of this process is roving which is the first product we offer to customers.
Drawing: The fiber is drawn out to achieve the proper weight of roving and to increase uniformity in the roving.
Spinning: This process drafts the fiber to the exact amount required for the size of yarn being made and twists the fibers to achieve the strength needed in a single ply of yarn. Once the single plys have been combined, you have the second product we offer our customers. Custom Yarns.
Knitting: Our state-of-the-art knitting machines can create a variety of finished goods to help you increase you profit margin. Finished good have the highest return on investment margin for the fiber you grow.
What we produce for our customers
All our products can be single runs from a particular animal. We can also do small batches of finished products for fashion designers. We try to maximize your return for everything we process.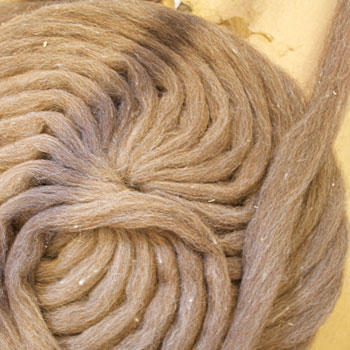 Our roving is produced for you to hand spin or further process at your convenience. We can further process roving into yarn or finished goods.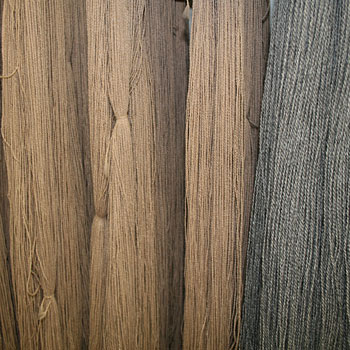 From alpaca roving, we produce yarn. We can produce many variations including blends with other natural or synthetic material or different weights.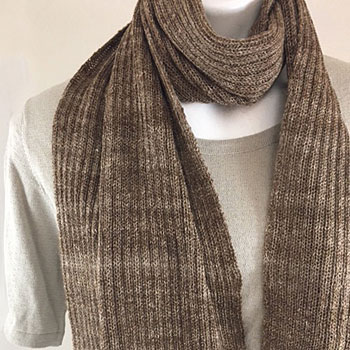 We can further produce yarn into finished knitted products. This is the best way to optimize your profit margin. We have many designs to choose from or we can create a custom design.