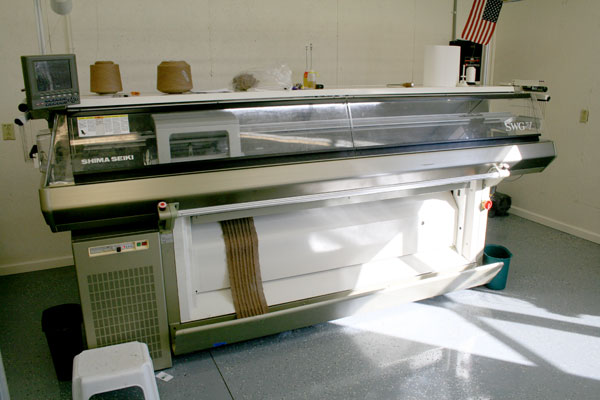 It's easy to have products made from your animals fleece!
Our state-of-the-art knitting machines can create a variety of finished goods to help you increase your profit margin. Finished goods have the highest return on investment margin for the fiber you grow.
We are committed to processing our clients' fiber to the highest standard possible as we keep ecological ideals in mind. Our state-of-the-art knitting machines ensure top quality. Our skilled team provides communication, education and prompt answers to your practical questions. We treat your fiber as we would our own from when it arrives at our manufacturing facility to when you receive it back. New Era Fiber transforms your animals' fleece into high quality yarn or garments suitable for sale in the most exclusive boutiques and popular farm stores.
Items are always easier to sell if your potential customers have a story – your story!
What You Need to Know
The larger the size of the lot you send in, the lower the percentage of loss will be.
You will lose approximately 50% of your raw fiber during processing & manufacturing, therefore the total weight of the garments will be about ½ of the weight of fleece you send in.
A minimum of 6 pieces per style (color & pattern) applies to all non-sized items.
A minimum of 4 pieces per style (color & pattern) applies to all sized items (S,M,L and XL)
Pricing includes all services required to make fiber into the finished product, using our fiber. If you wish to use your fiber, discount the price by the PFD (provided fiber discount) amount listed.
What You Need to Do (prior to shipping)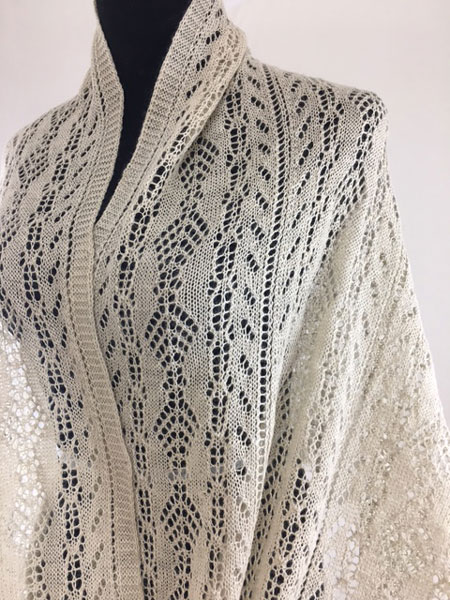 Send in your resale certificate, it is required for every wholesale purchase.
Send in your down payment, it is required for every wholesale purchase.
$50.00 x pounds shipped ($50.00 x 10lbs = $500.00) must accompany your order, or credit card can be called in prior to shipping.
Collect a minimum lot of 10lbs of similar fiber length (3" minimum) that is grade 2 or 3 (fiber diameter 20-25.9 micon), and is of similar color. It is best if it is all the same grade, but some mixing between 2 and 3 is usually ok.
You can opt to blend colors.
Tweeds require three equal amounts of fiber, with a combined minimum of 10lbs or more.
For best results send fleece that is skirted, sorted and graded.
Fill out the downloadable order form (link) for each lot completely, including styles and sizes when applicable.
What We Do for You
We verify what you sent in, what you want made, and determine whether we can make it or not with the fiber you sent in.
We process the fiber into yarn based on your selections. This includes washing, fiber separation, carding, spinning, and blending when required.
Some fiber will be removed; we will make it into hand knitting yarn to improve your overall yield. We do this at our normal processing rates.
We knit as many of the garments you request as possible. The quantities listed are estimates, the actual number produced is dependent upon how well your fiber spins into clothing yarn.
When finished, we wash, dry, block, press & label the garment.
Each garment will be packaged individually in a clear plastic bag and labeled with pertinent information.
We provide a Processing Summary Report showing what we did at each step in the process.
We charge you for the number of pieces we successfully manufacture.
Manufacturing adds 3-4 weeks to our normal delivery time, allow 14-16 total weeks to go from fiber to garments.
What We Do Not Do
We do not guarantee that what you send us will work for clothing yarn. Tender, brittle, course, and/or low quality fleece will not work.
We do not guarantee how many pieces you will receive of each style.
We do not combine your fiber with other customers. You will always get your fiber back.
We do not return discards and secondary fiber.
When finished your garments will be "Sourced & Manufactured in the USA" and "Made from MY Alpacas".